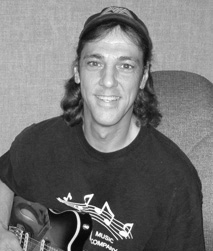 Lyn Assar (Guitar, Bass Guitar)
Lyn has studied at the American Conservatory of Music in Chicago and at The Musician's Institute in Hollywood, CA. He has played in several local bands and currently plays in a band "Flip the Frog". He is familiar with all guitar styles from 70's classic rock to today's most cutting edge styles, and is passionate about teaching his trade to his students.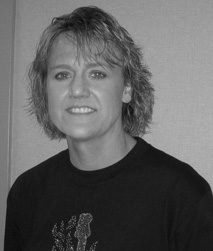 Stacey Bierman (Voice, Guitar, Bass Guitar, Beginning Ukulele)
Stacey is a graduate of Greenville University with a B.S. in Music Ministry. She studied many styles of music, with an emphasis in Voice. She started guitar lessons at 7 years of age and studied voice and piano through high school and college.
During her college years, she also sang in the gospel group, Cornerstone, as well as the Greenville University Choir. Since then, she has performed with many variety bands, covering pop, country, jazz, and rock. She also recorded music in Nashville, TN. In high school, she started leading music and playing guitar at St. Denis Catholic Church. Since graduating, she serves as Music Director at St. John's Catholic Church.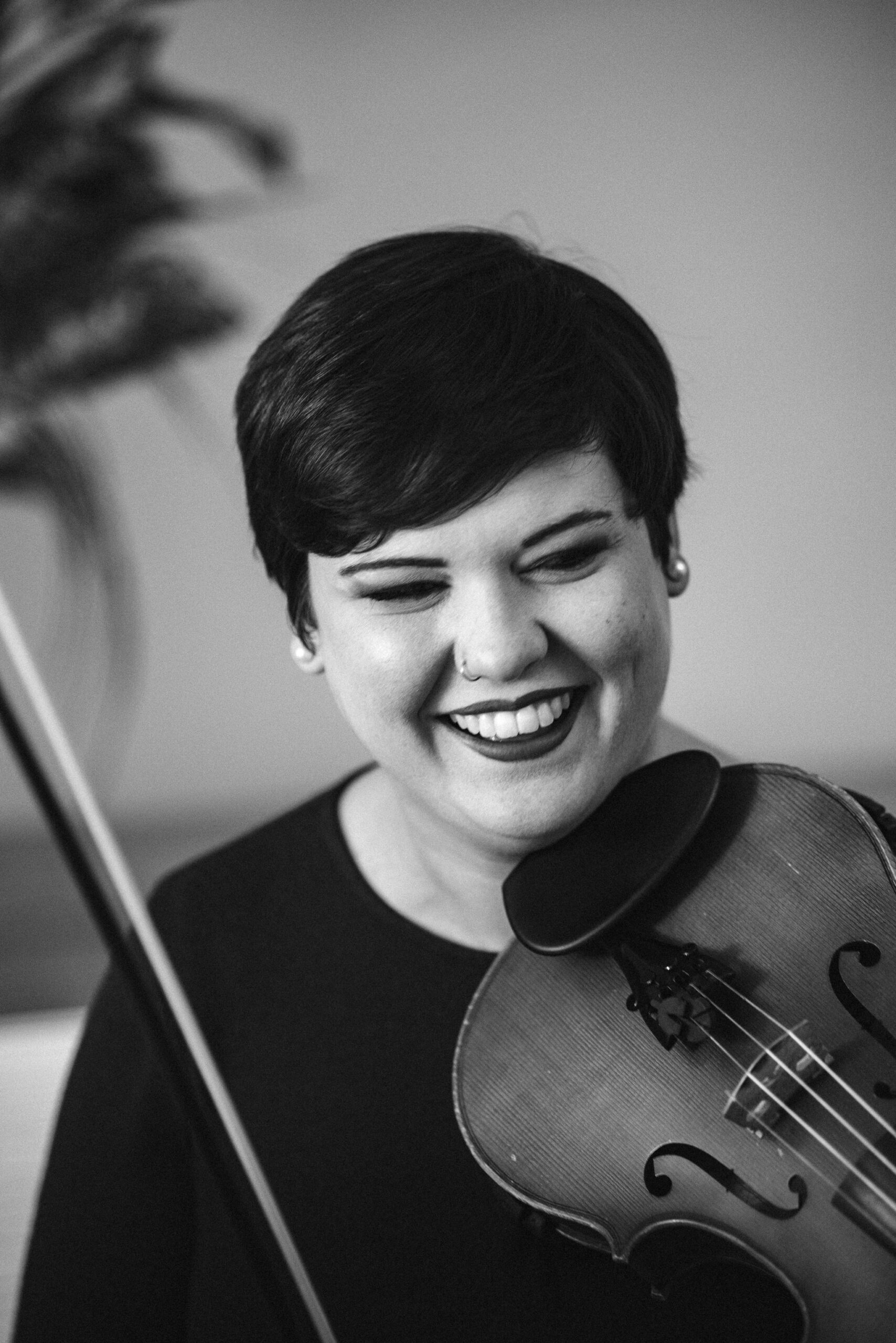 Kelsey Booth (Violin)
Kelsey has been a Suzuki driven violin teacher for 10 years. She studied music education at Murray State University and SIUE where she received her certification for Suzuki Method for violin. Her gentle and fun approach has been exciting students for many years.  Kelsey can't wait to see what the future holds for her and her students.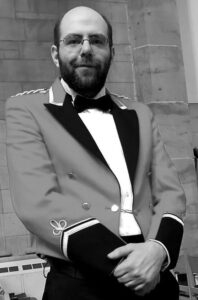 Andrew Bosomworth (Drums and Percussion)
Andrew has been playing percussion instruments since 2003, when he carried his snare drum case onto the bus to school every day for band class. He holds a Bachelor's degree from DePauw University, and has taught professionally since 2018. Since he started teaching at Halpin in 2018, he's primarily taught students grades 5-12 on snare drum, drumset, mallet instruments, and hand drums. Andrew also performs around the Riverbend with groups like the Alton Municipal Band and Saint Louis Brass Band, as well as the occasional solo appearance. When not teaching or performing, Andrew also writes music for solo percussion and small ensembles, and hopes to write a method book someday.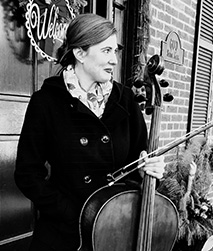 Marie Brown (Cello)
Marie Brown is an active cellist within the St. Louis area. Her studies started at the age of nine in Alton, Illinois under the teachings of Larry Crabbs, Victoria Voumard, Kim Shelley, and Laura Plummer. Through part of middle school and all of her high school career, Ms. Brown studied privately under the direction of Mrs. Fariga Drayton- Conway. Ms. Brown earned her two bachelor's degrees in Music Education and Music Performance at Southern Illinois University Edwardsville, studying under Marta Simidtchieva, Michael Mishra, and Lenora Anop. She has been on the faculty with Edwardsville School district and worked for Parkway Schools. As well as being a board member, Ms. Brown is the current cello sectional coach for the Alton Junior Youth Symphony and the Alton Youth Symphony. Marie also has a large private studio that spans the Greater St. Louis area, as well as teaching for Halpin Music Company. She is a member of the Landolfi String Quartet and Keough String Quartet. Ms. Brown is an active player with Greenville University's theater program, SIUE's Summer Showbiz program, and Blackburn College, as well as other area ensembles. Marie serves as principal cellist for the SIU-Edwardsville University Orchestra, as well as Forte Chamber Orchestra St. Louis. Currently, Ms. Brown teaches 5th grade orchestra for Kirkwood School District.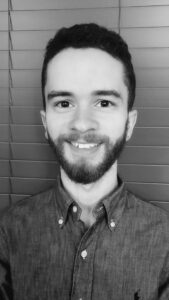 David Carter (Piano)
David has been playing piano since he was seven years old. He spent two years at the Jacobs School of Music at Indiana University, studying bassoon as his primary instrument and continuing to study piano as well. He serves as pianist at Fosterburg Baptist Church and has performed a variety of classical repertoire and sacred music in weddings, funerals, and recitals. He believes music can provide lifelong enrichment and enjoys teaching and encouraging those who want to learn. David strives to incorporate a balance of piano technique, music theory, sheet music reading, and ear training in his approach to teaching, with the goal of helping students develop a well-rounded set of musical skills and knowledge.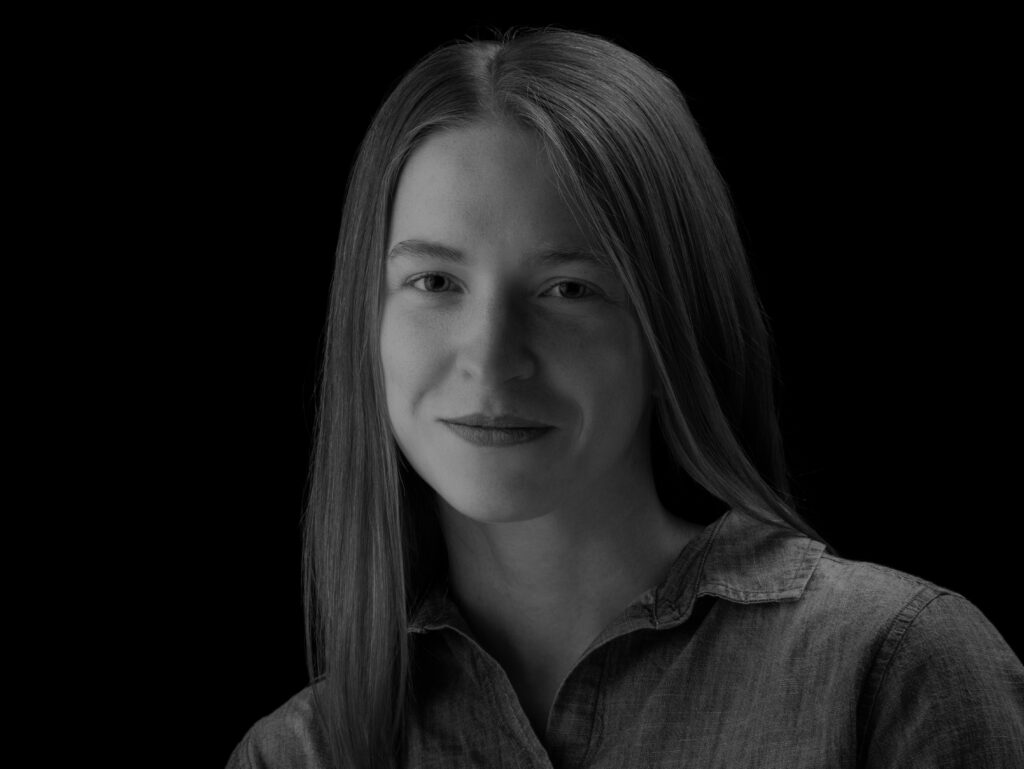 Elise Ware (Piano, Trumpet)
Elise Ware is an educator and performer in the greater St. Louis area. Before moving to the area,
she completed a Master of Music degree in Music Performance and Music Theory Pedagogy,
and a Master of Education degree, both at North Dakota State University. She is a native of Ohio
where she completed a Bachelor of Music degree in Trumpet Performance at Miami University.
While at Miami, Ware also studied vocal performance under Mari Opatz-Muni. Her past
instructors include Jeremy Brekke, Cassie Keogh, Douglas Lindsay, and James Olcott.
Ware has performed with the St. Louis Brass Band, and as a substitute for the Fargo Moorhead
Symphony Orchestra, Grand Forks Symphony Orchestra, Fargo-Moorhead Kicks Band, and
others. She also played the role of Harry in the 2014 MU Opera Production of Benjamin
Britten's Albert Herring. Ware has performed at Carnegie Hall, and in masterclasses with Rex
Richardson and John Rommel.
Ware served as music teacher at various Montessori schools in Chesterfield, MO, where she
worked with students ages 1 through 5. She has been teaching privately for 6 years and enjoys
working with students of all ages.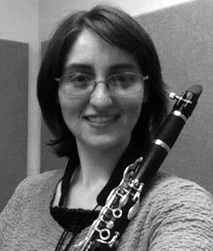 Marcy Holub (Clarinet, Saxophone, Flute, Piano, Ukulele, Acoustic Guitar, Melodica, Percussion, Music Theory)
Starting on piano in 3rd grade (1993), Marcy began clarinet in 5th grade band (1995) and added other instruments in college, including saxophone (2004), flute (2006), percussion (2008), and guitar (2012). She has performed in various ensembles at Lewis and Clark Community College (L&C) and taught many private lessons on these instruments since 2004, adding ukulele in 2018. In 2008, she earned an AAFA from L&C and a BME from Greenville College in 2010. She furthered her music education at SIUE (2011-2012) and studied Music Therapy at Maryville University (2012-2017). During the school year, she teaches for Providence Fine Arts Center, a homeschool organization in Ferguson, Missouri. Since 2013, she has taught and/or assisted in several classes, including Intermediate Orchestra, Advanced Orchestra, Percussion, Guitar, Stomp, and Ukulele. Through the years, she has instructed woodwind sectionals for both The Alton Youth Symphony and Orchestrating Diversity (in St. Louis). She has also participated in the annual spring musicals in Calhoun County since 2005, The Alton Municipal Band since 2005, The Glenn Miller Birthplace Society Band in Clarinda, Iowa since 2006, and her own Key of Steam since 2014.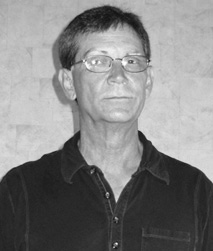 Byron Sutton (Trumpet)
Byron has been playing trumpet for 46 years, taking private lessons until his graduation from SIU-E with a degree in music (emphasis on jazz). Byron has played professionally since 1967 in a number of different rock and jazz bands. He taught privately in the late 60's and early 70's, then traveled with his own band for about 15 years., and is still playing professionally.