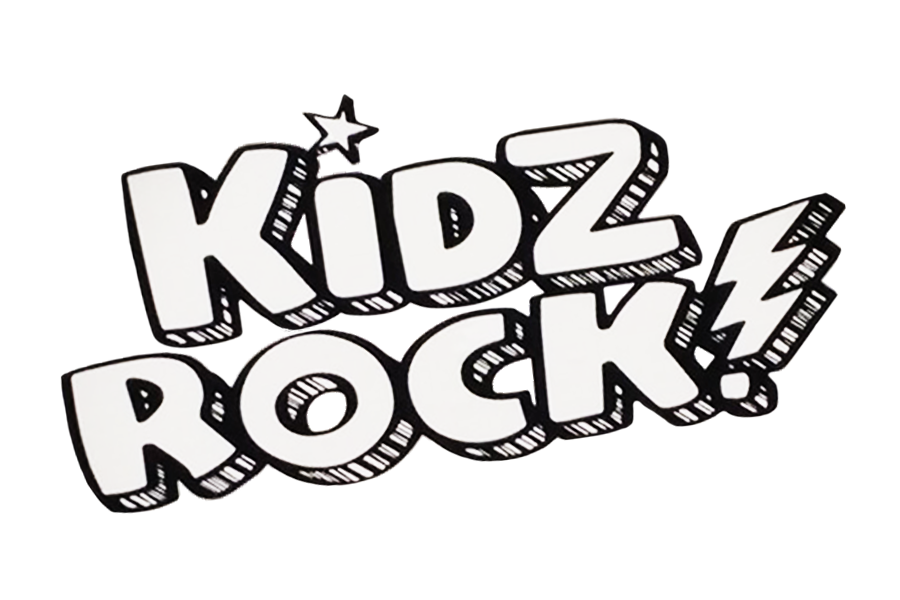 KidzRock for Ages 4 – 7
KidzRock is a "rock band" program that offers a unique musical experience for young children ages 4 – 7. Children are taught how to play an instrument in the setting of a real band. The band members rotate on drums, electric guitar, and keyboard using color coded standard music notation while playing on modified instruments made for smaller sized hands. Students may enroll for subsequent "terms" as long as the student is 4 – 7 years of age at the time of enrollment. All instruments for the class are provided by Halpin Music.
We are currently enrolling for KidzRock!  Please let us know if you're interested!  Our program meets on Tuesday Nights at 5:00.  We will have a starting date posted shortly!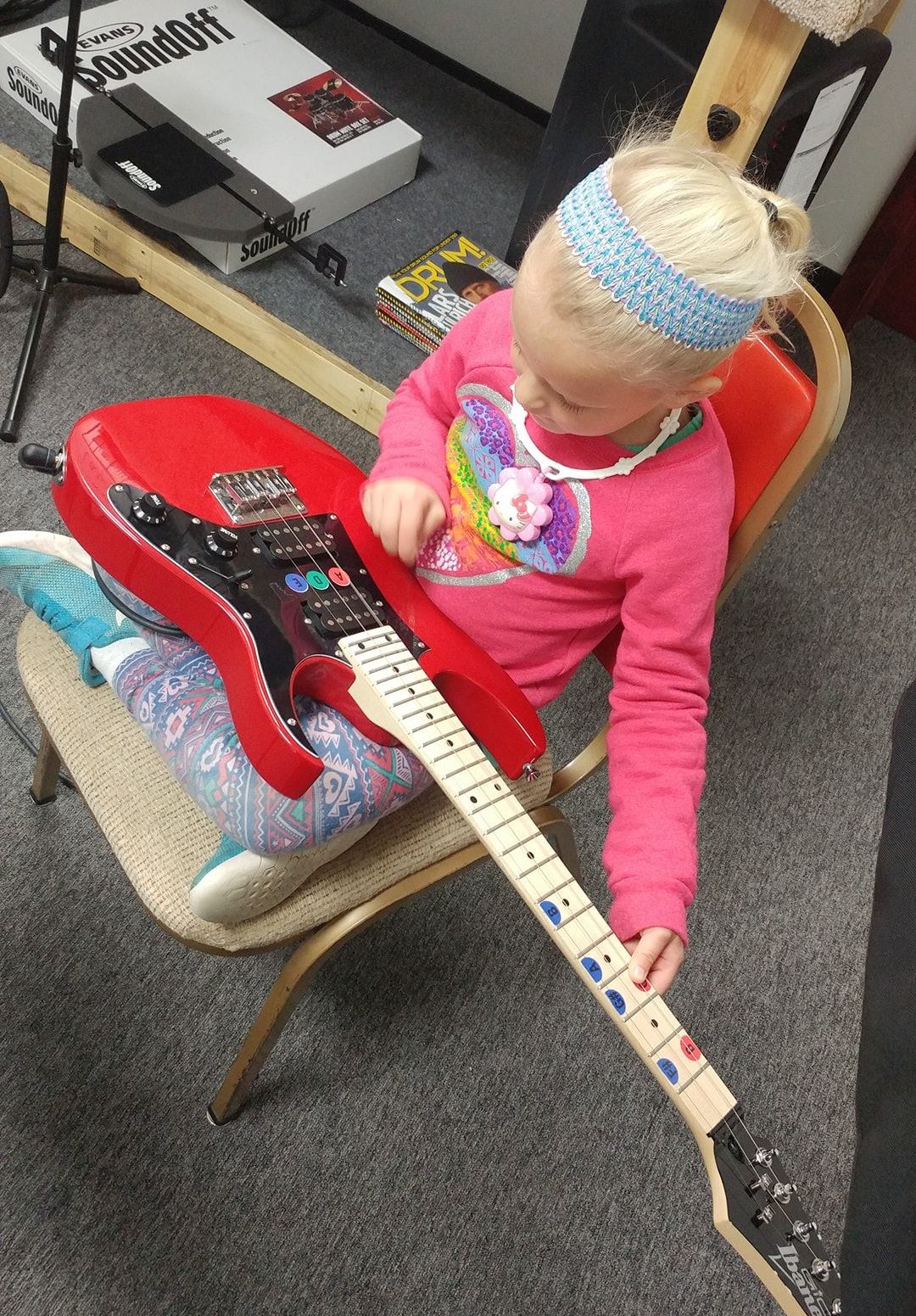 The basic mechanics of guitar, drums, and keyboards

How to read and play notes on the treble and percussion clef

How to play in a rock band
Class Includes:
This class includes 8 weekly band rehearsals conducted here at Halpin Music. Following the rehearsal in week eight, there will be a scheduled performance where each band will get to perform and sing for an audience.
Cost
The cost for this 8 week KidzRock program (including performance) is $180 and must be paid to secure the student's spot in the band.
We offer a 10% discount for siblings. Refer a friend to receive a 10% discount for future enrollment.